It's important to understand the different types of loan programs available to you and what benefits and drawbacks there are to each type.
For example, if you're looking to find a fixer upper this may not be the right loan program for you. But an FHA loan may be a better fit for you if you have little cash saved up for a down payment or if you don't have a high credit score.
Kentucky FHA loan requirements:
At least 18 years old to apply
No age limit. just must be 18 years of age to apply.
Must occupy the home as a primary residence, no rental homes or investment property
An appraisal must be done by an FHA-approved appraiser.Typically FHA appraisal in Kentucky costs anywhere from low-end $325 to $525 with most FHA lenders in KY.
Home inspection is not required
Termite inspection not required
2 years removed from Chapter 7 bankruptcy, and 1 year in Chapter 13 bankruptcy is possible to get a loan while in bankruptcy
Foreclosure or short sale on previous home mortgage requires 3 years removal from those dates.
Mortgage insurance (MIP) is required
Upfront Mortgage Insurance Premium is 1.75% and monthly mortgage insurance is .85% or .80% depending on loan term and loan to value.
Mortgage insurance is for life of loan.
No matter your credit scores, everyone pays the same mortgage insurance premiums.
Must have 2 years of employment history proving a reliable source of income
500 FICO score requirement with at least 10% down payment
580 FICO score requirement with at least 3.5% down payment
Gifts and down payment assistance programs are allowed to meet your down payment requirements. Cannot come from seller, but seller can contribute up to 6% of the sales price toward buyer's closing costs and prepaids.
Student loan payments are factored into the debt-to-income ratio when applying. Typically if loans are deferred, or in an income=based repayment plan, the FHA underwriters will use 1% of the outstanding balance, which sometimes can make it difficult to qualify.
Your debt-to-income ratio must not be higher than 31% or total debt obligation cannot be higher than 43% of your current income. This is for a manual underwriter, meaning that if the AUS underwriting system by mortgage lenders will approve you for a higher debt to income ratio, that is fine.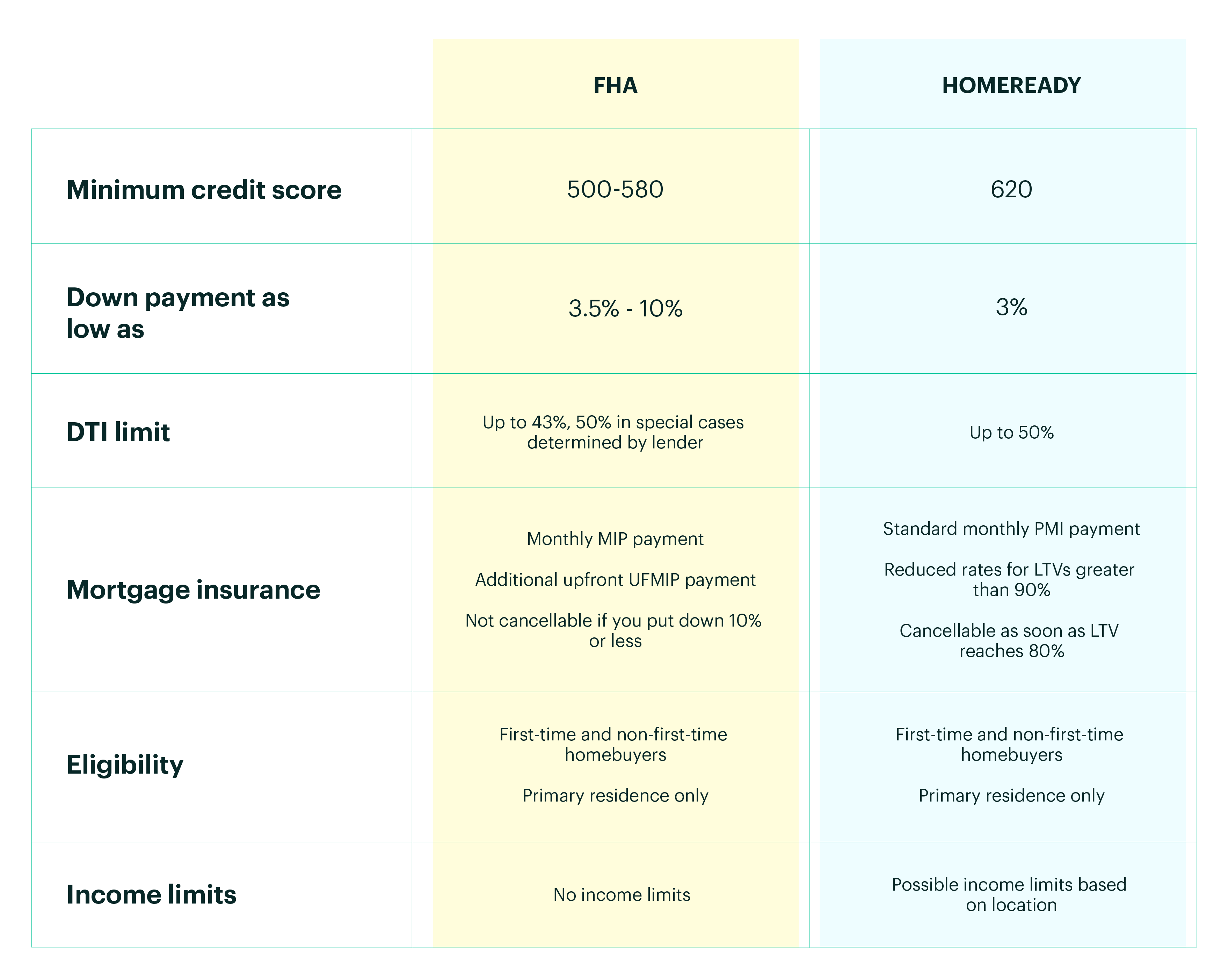 Joel Lobb (NMLS#57916)
Senior  Loan Officer
American Mortgage Solutions, Inc.
10602 Timberwood Circle Suite 3
If you are an individual with disabilities who needs accommodation, or you are having difficulty using our website to apply for a loan, please contact us at 502-905-3708.
Disclaimer: No statement on this site is a commitment to make a loan. Loans are subject to borrower qualifications, including income, property evaluation, sufficient equity in the home to meet Loan-to-Value requirements, and final credit approval. Approvals are subject to underwriting guidelines, interest rates, and program guidelines and are subject to change without notice based on applicant's eligibility and market conditions. Refinancing an existing loan may result in total finance charges being higher over the life of a loan. Reduction in payments may reflect a longer loan term. Terms of any loan may be subject to payment of points and fees by the applicant  Equal Opportunity Lender. NMLS#57916http://www.nmlsconsumeraccess.org/
— Some products and services may not be available in all states. Credit and collateral are subject to approval. Terms and conditions apply. This is not a commitment to lend. Programs, rates, terms and conditions are subject to change without notice. The content in this marketing advertisement has not been approved, reviewed, sponsored or endorsed by any department or government agency. Rates are subject to change and are subject to borrower(s) qualification.